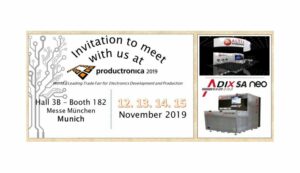 Dear Customers,
It's time to reveal more about what can be seen at Productronica on our booth 182, Hall B3!
You can see more with the following Youtube link.
We'll be really happy to demonstrate to you our new ADIX SA neoTM with compact automation.
Altix's and Atis's teams will be present to any questions you may have concerning our product lines.
We hope you will enjoy this video!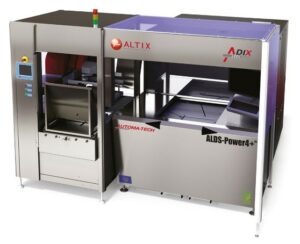 We are looking forward to meeting you on the booth.
Your Altix/Atis Team.
Note: Admission E-tickets still available on request.